Ultra-Pactor®
Guarantees optimal protection for the operator against highly active and hazardous substances.
ULTRA-PACTOR®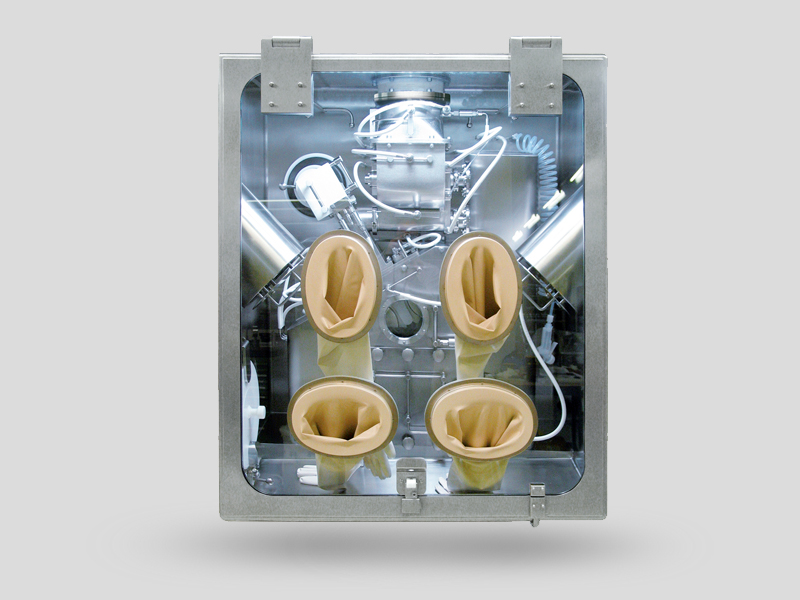 Typical Application
Products that requireVery High containment. Eg: Steroids / Oncology products
Benefits
Optimized safety for product and operator by incorporating state of the art containment technology
Online pressure monitoring for isolator and process containment
Full validation package
Push/push filter system
Monitored fire wall seals
Fully automated WIP/CIP cleaning
RTP Port Ø 350
The Ultra-Pactor® is designed for High Volume production with the advantage of being able to handle volumes as low as 200g and as high as 400kg/hr
The Ultra-Pactor®, offers the best solution for a QbD based production program due to its intelligent control system.
Innovative design allows the Ultra-Pactor® to handle a very wide range of products with extreme physical properties, making it the first choice of leading Pharmaceutical Companies around the world.
Capacity :400kg/hr
Containment :0.1ug/m3
Roller Speed :1-30rpm
Press Force :1-20KN/cm
Gap :2-6mm
Weight : 2500kg Aprox.
Different roller surfaces
Different granulator designs
Built in PAT control system
MES interface
Variable screen mesh sizes
You may be interested in McFlusion CIP Skids